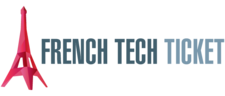 After a successful first edition, the French Tech Ticket program is back for season 2, with more incubators all over France ready to welcome the most talented entrepreneurs, and even more startup-tailored benefits including a € 45,000 prize money for the winners!
While 23 startup projects out of more than 700 applications were awarded a French Tech Ticket last year, 70 projects will be selected to join one of the 41 partner incubators all over France! The French Tech Ticket awarded projects will be revealed in December for the new class to arrive in France in January 2017.
And we're delighted to announce that applications are now open!
Entrepreneurs from all over the world will be able to apply until August 24th 2016.
So what's in it for French Tech Ticket winners?
The welcome package has been expanded to offer new laureates the best possible start in France, with a combination of funding, incubation, ongoing support and advice:
–    Funding: € 45,000 per team with no loss of equity (€ 20k to cover personal costs and € 25k to cover professional services)
–    Resident Permit: Fast-track procedure to obtain a French resident permit
–    12 months incubation: Dedicated office space in one of France's 41 partner incubators.
–    Acceleration program: Tailored program of Masterclasses, Networking Events, Mentoring sessions…
–    Soft Landing Pack: "Welcome Guide" and special offers from our partners to help winners relocate easily to France
–    Help Desk: A dedicated contact to help foreign entrepreneurs through administrative procedures
Learn more about the program and apply now! www.frenchtechticket.com